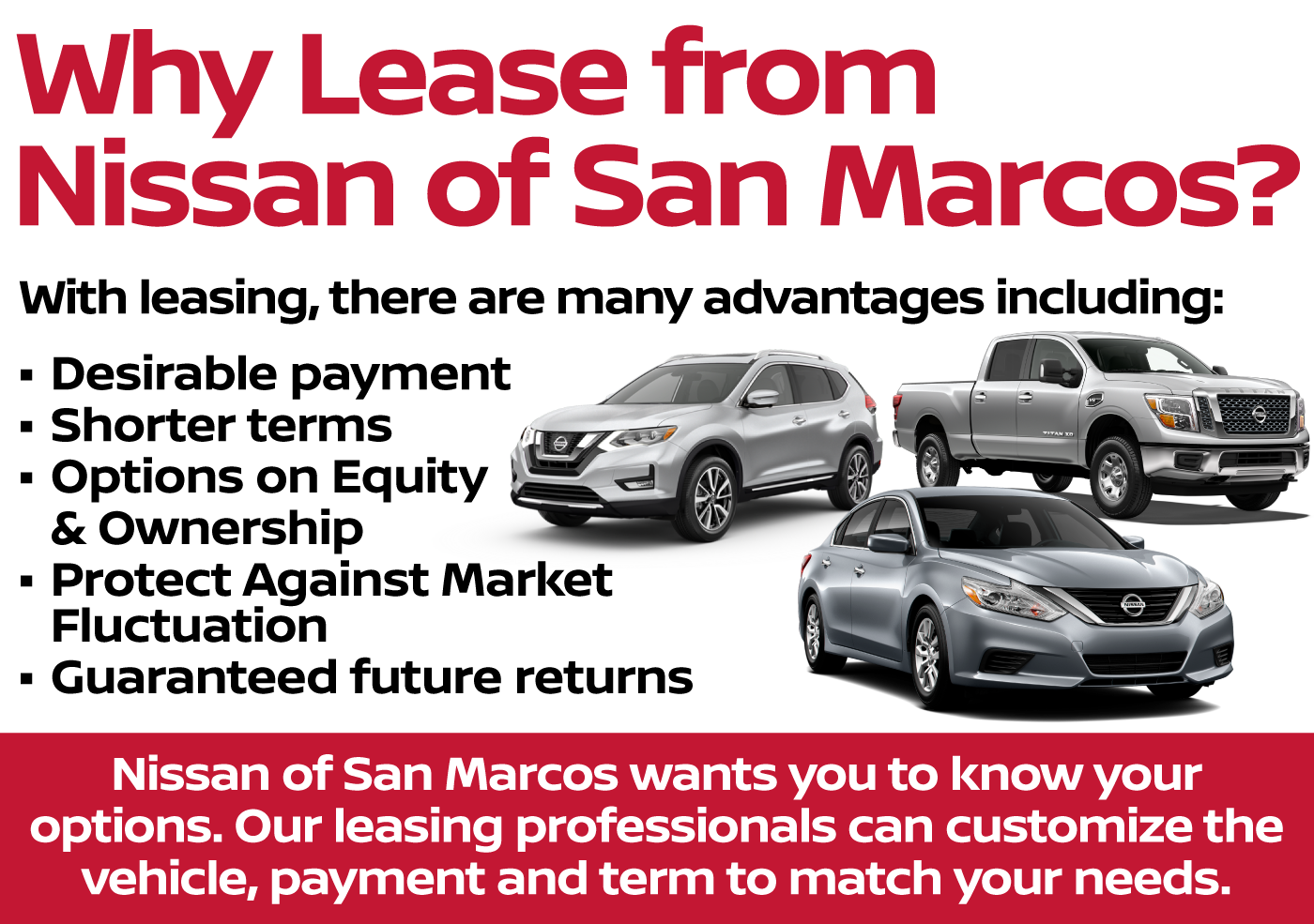 Lease a New Nissan Today at Nissan of San Marcos
Are you someone who wants to stay up-to-date in the automotive industry? Do you always want to be driving the best Nissan out there? Well then leasing a new Nissan from Nissan of San Marcos is a perfect option for you. Come check out the latest and greatest we have to offer. All of the new technology and advanced features are right at your fingertips! Get started leasing a brand new Nissan now by calling us or coming by the dealership at 2980 S Interstate 35 in San Marcos, TX.
What are the Benefits of Leasing a Nissan?
Leasing a Nissan instead of buying can be a great option for many reasons. Those shoppers who want to test out a car long-term before deciding to buy should try leasing! It allows you to drive a car for long period of time, usually 2-3 years, with a guaranteed future return. Or, for those drivers who always like to stay updated with the most modern technology and features Nissan has to offer, leasing is a great option because it allows you to upgrade to a newer model without having to worry about selling your old vehicle. And, for those buyers with special finance circumstances, leasing allows for a much more affordable monthly payment, and flexible ownership options.
Start the Lease Process Now!
Start your leasing process now by coming in to Nissan of San Marcos to talk with one of our financial specialists. You can also contact us with any questions you might have or to start a financial application. If you'd rather start your financial application online, click here! We want to make this process as easy as possible so that you can get started leasing your New Nissan today!